Founded in 2012 by UK based lady Micaela wanting to share her experiences with the world, Life in Lilac is a place for discussion, reviews and information about life in Kent.
If you are a brand, agency or blogger seeking to promote viability of products, services or a blog I am open to collaborating with you on Life in Lilac. Check out my work with me page for more information.
Micaela
Micaela (pronounced 'Mick-eye-la' and often referred to as Mic) is the Kent-based Founder and Editor of Life in Lilac. She lived in South East London for 6 years before moving back to Kent with her Husband, Vladimir, and their menagerie of dogs, cats, ferrets, snakes and spiders!
Having been born with a keyboard attached to her fingers, what else could she do but join the world of computers? Ok, so she wasn't actually physically attached to a keyboard – but has grown up from a very young age using and enjoying computers. Having developed a passion for these machines and in particular, the Internet Micaela set her course in life towards the magical world of Digital.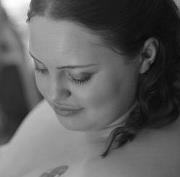 The first step towards a career in computers came when Micaela was accepted to Goldsmiths College, University of London to study for a Bachelors Degree in Computing & Design for the World Wide Web. Now this was a course which attempted to balance Micaela's love of all things digital as well as combining her love of all things creative. Successfully completing the BA(hons) in 2007 she was well on her way to her life goal.
What was next? Well, after a flurry of CVs, emails and phone calls Micaela was offered a position at a Digital Marketing company based in London. Upping sticks from her parents' house in Kent in 2008 and moving to the big smoke of London for the job, Micaela has happily been indulging in her love for the Internet and creativity ever since, progressing to a Manager position.
Having not finished with her education, Micaela went on to complete a Masters Degree in Creative Industries (Arts & Media) from Birkbeck College, University of London, which has continued to build on her knowledge and passion for digital media.
Life in Lilac, founded in 2012 under its former name of Stylish London Living, is a creative outlet for Micaela – having wanted to have a place to share her experiences, interests and offering people honest reviews, discussions and opinions on just about everything which influences her life.
Micaela runs the Life in Lilac twitter account @lifeinlilacblog and can be contacted via her email address: hello@lifeinlilac.co.uk