If you were to look through the physical books in my home and have a browse through my Kindle library you would see that one genre wins in the popularity contest hands down; detective stories!
That's right, from Jeffery Deaver and Peter Robinson to Kathy Reichs and James Patterson there's nothing I love more than to delve into a world of clues, conspiracy and crime.
Today I am going to tell you about a new book I have had the chance to read. Day of the Dead by Don Simkovich & Lon Casler Bixby, two authors which are new to me which makes it even more exciting.
One of a series of thrillers, each a solid stand-alone story, follows two Detectives, Tom Stone and Jake Sharpe, as they take on a case of multiple murders during the Halloween season in Los Angeles.
In the fast-paced, action-packed crime thriller Day of the Dead the two Detectives discover that a trail of murders all have one thing in common; Anthony Angelino, a man who has the guts to double-crosses the mob by intercepting a cocaine shipment and selling it behind the cartels' back.
The mob isn't too keen on this idea, in fact, the head of the cartel Frank DeVito is out for blood and starts tailing Detective Stone hoping that the police investigation will flush out the rat so that the mob can deliver their own brand of gruesome justice.
It's not looking so good for Angelino. He's on the run from the police, the drug cartel that tried to ruin him and his past that unfortunately quickly catches up with him. Angelino's girlfriend, Sara, finds herself caught between right and wrong and grapples with her conscience, pleading him to leave his life of crime. Sadly this is not meant to be and she ends up paying the ultimate price for Angelino's choices.
Stone's own love life is complicated as he becomes entangled romantically with Alisha Davidson, Angelino's attorney who stands on the opposite side of the courtroom resulting in a tumultuous relationship full of challenges which we watch them try to overcome with bated breath.
Although Stone and Sharpe sometimes skirt the rules, these take no nonsense Detectives excel at what they do and are determined to bust the bad guys in order to stop the needless murders and rampant drug trade that plagues the City of Angels. This is a grizzly tale of bloody betrayal, shattered friendships and loves both lost – and won.
Author Bio's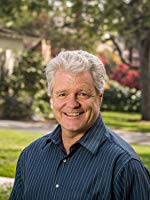 Don Simkovich
Don returned to his love for writing fiction after years of writing and narrating a radio spot series, marketing copy, and handling the pressures of a wild and crazy family life.
Frequent calls to the local Sheriff's office, plus the intensity of handling teen alcoholism and teen pregnancy pressed stories from his mind like Earth's weighty layers turn shale into harvestable fuel.
Well, you get the picture.
Don has fine-tuned his craft writing romance to crime fiction and the recent Tom Stone detective stories.
He lives at the base of the San Gabriel Mountains with his family, two dogs, and anyone else who happens to drop by and live for a spell.
Lon Casler Bixby – Lon is a published author in various genres: Fiction, Poetry, Humor, Photography, and Comic Books. He is also a professional award-winning photographer whose work has been featured in a wide variety of magazines, art & coffee table books, and has also been displayed in Art Galleries throughout the world.
Lon lives out of his photography studio in Burbank, California where he shares his living space with his wonderful, albeit spoiled, Silver Lab named Silver.
www.whileyouweresleeping.photography
Twitter: @lonbixby
Facebook: www.facebook.com/lon.bixby
Amazon author page: www.amazon.com/Lon-Casler-Bixby/e/B01K0ZDVPU/